MONAT® Total Greens™
Sku

#6000001059
These products are for the U.S. Market Only
Total Greens is your ultimate daily superfood boost, with a full spectrum of antioxidant-rich fruit and vegetable powders, plus dietary fiber to support energy, immune health, and glowing skin.*
FEATURES
This all-in-one, great-tasting drink mix offers a quick and convenient boost of much-needed phytonutrients often lacking in a typical diet.*
BENEFITS
• Proprietary blend of 37 fruits and vegetables
• 4 g of dietary oat fiber to support digestion*
• Helps improve energy and mood*
• Supports the immune system and total body hydration*
• Delicious Berry Green flavor with no added sugar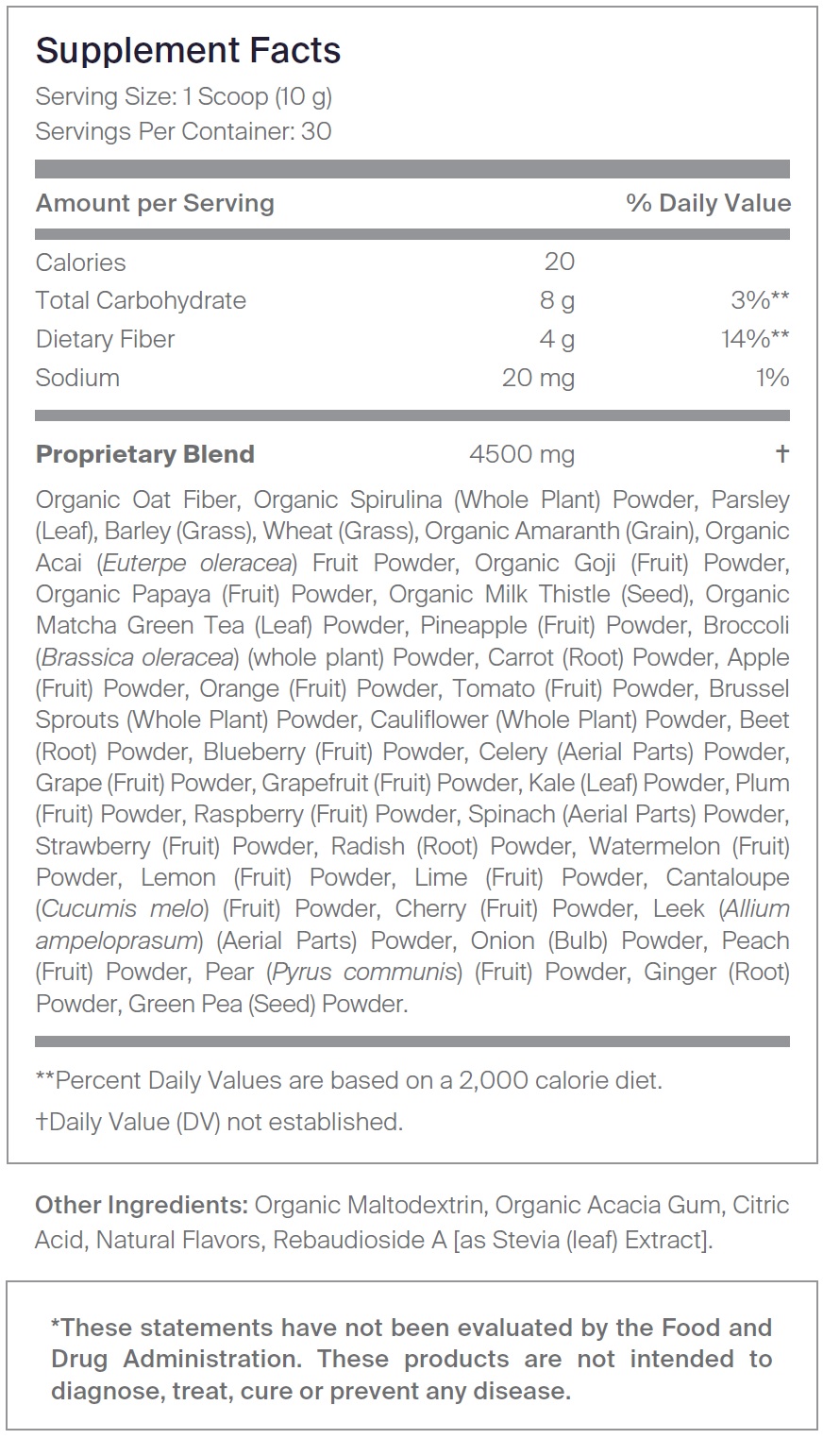 Reviews
Shania
10/10
Love taking my greens first thing in the morning! I have felt amazing adding this into my daily routine. I mix this with my collagen and it's my new go to drink!
View Details
Belkys
greens
mi favorito! tiene un sabor muy rico nada que ver con otros MIX GREENS que saben super mal el sabor. este me lo tomo durante la manana antes de entrenar y lo mixteo junto con el collagen key & el Energy estoy facinada le doy
View Details
Leah
Amazing supplement!
At first I was hesitant to purchase this because of the price, but I'm so glad I tried it! The struggle is real with low energy and brain fog and I was shocked that this supplement helped so much. And just like everything else Monat, a small dose packs a punch! The recommended dose is just one small scoop and I add it to my smoothies daily. It's the first greens/wellness powder I have ever used that actually helps with alertness and focus. I have energy now and feel healthy using this. Definitely worth a try! Oh and it's also gluten free and vegan, do it!
View Details
Gretchen
Nice balance to my daily routine
I have added this into my daily routine and I love that it is so easy to drink. I will either mix it with water or I will put it in one of my smoothies. I also think it is a nice daily boost to my diet as well.
View Details